Big Boobed Cossy Orjiakor Slams Fellow Actress Halima Abubakar
Cossy Orjiarkor who is famed for having quite voluptuous breasts has come out to shade fellow actress, Halima Abubakar. 
Halima Abubakar
The drama all started after Uche Ogbodo put up a picture with the following caption:
"I Fuck With these Girls Becos they Keeping It 100 💯., I ain't Ready to Waste my Energy Around Fake Ass Bitches all over the place.
.
So I Take my Makeup Free FACE Around My Drama Free Friends 🤘. @ucheelendu @halimabubakar.
Photo Credit @realangelaokorie 💋"
Peep the photo below: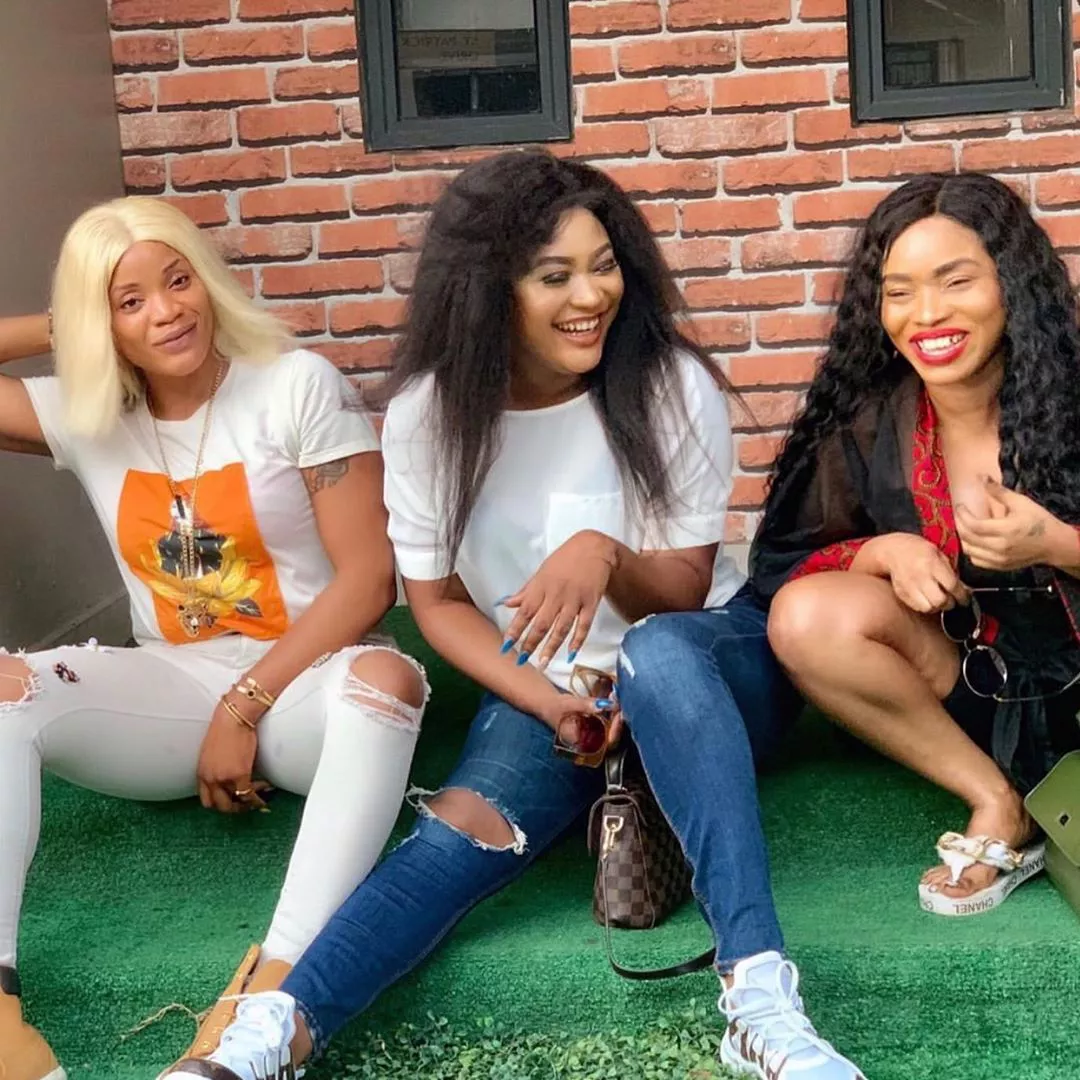 Cossy then decided to bring the drama by reposting the picture and insinuating that Halima Abubakar was a snake and that Uche Ogbodo needed to be careful around her.
She captioned the photo thus:
"I just saw this pic on @ucheogbodo page… then her caption got to me…. 😂confuses ….pls let's save uche from intending calamity…. cause I only see 2girls and a snake… 😝who can identify the 🐍 pix taken by @realangelaokorie (respect) featuring @ucheelendu (respect) @ucheogbodo (sister)@halimabubakar(😝)@stelladimokokorkus @tontoletcan u identify the snake?… wondering if I should start. Story line…. surviving the rat 🐍 that bites and blows air"
Cossy Ojiakor
The drama didn't end there though. Cossy then went on to describe the reason behind her calling Halima Abubakar a snake: