Burna Boy Set To Rock With New Album
Burna Boy is set to release his new album which he titles AFRICAN GIANT.
Preceding the release of the album is an exclusive event for just 400 people to have an intimate 2 – 3hr session with Burna Boy where he will perform all his anthems, his new EP and unreleased songs from his new album AFRICAN GIANT with a live band to a VIP audience.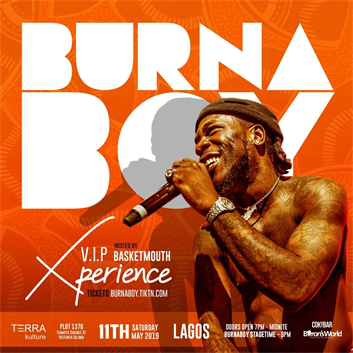 The event to be held at Terra Kulture, Victoria Island is a VIP experience for VIP fans as they will be treated to a buffet and get to chat with the Star himself.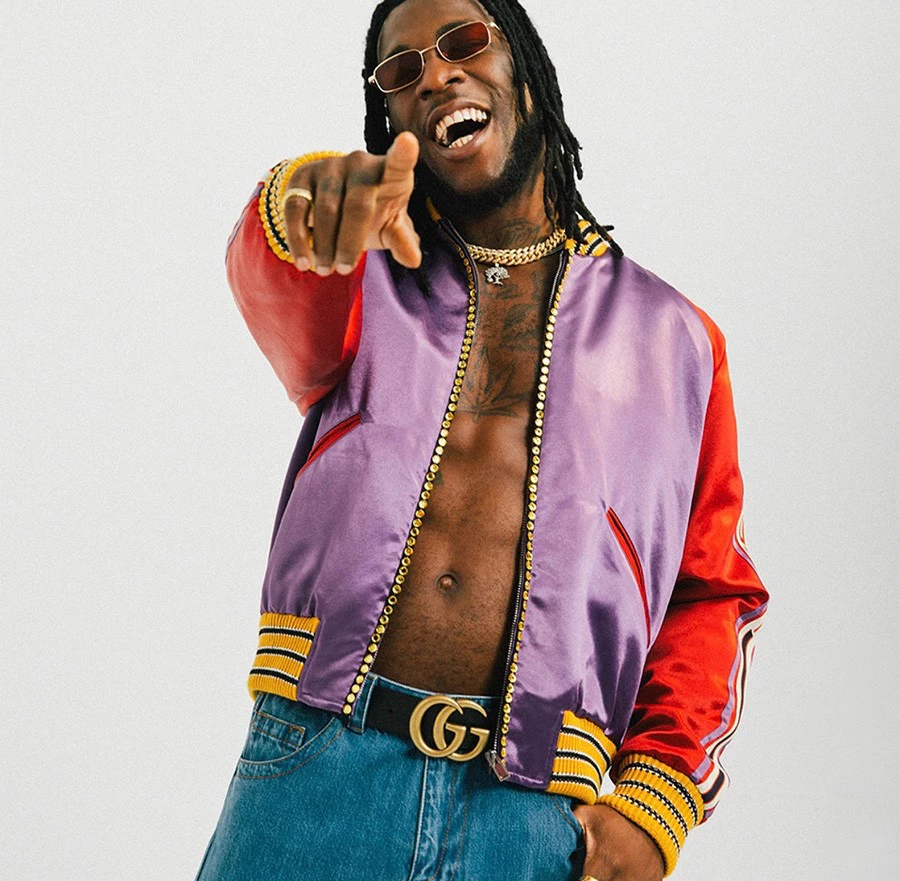 Basketmouth, the heavyweight leading Nigerian comedian will be the host of the event to carry the audience through the journey.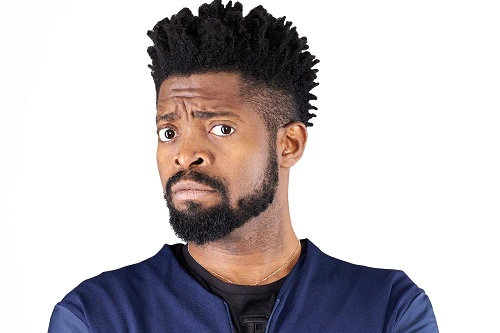 Earlier this month, the music star had a private listening session in Los Angeles, the United States of America where he played songs from his next album and shared videos and pictures from the event on his Instagram story.
To support Burna Boy, in attendance were Akon, Jidenna and his mom and manager, Bose Ogulu along with other celebrities.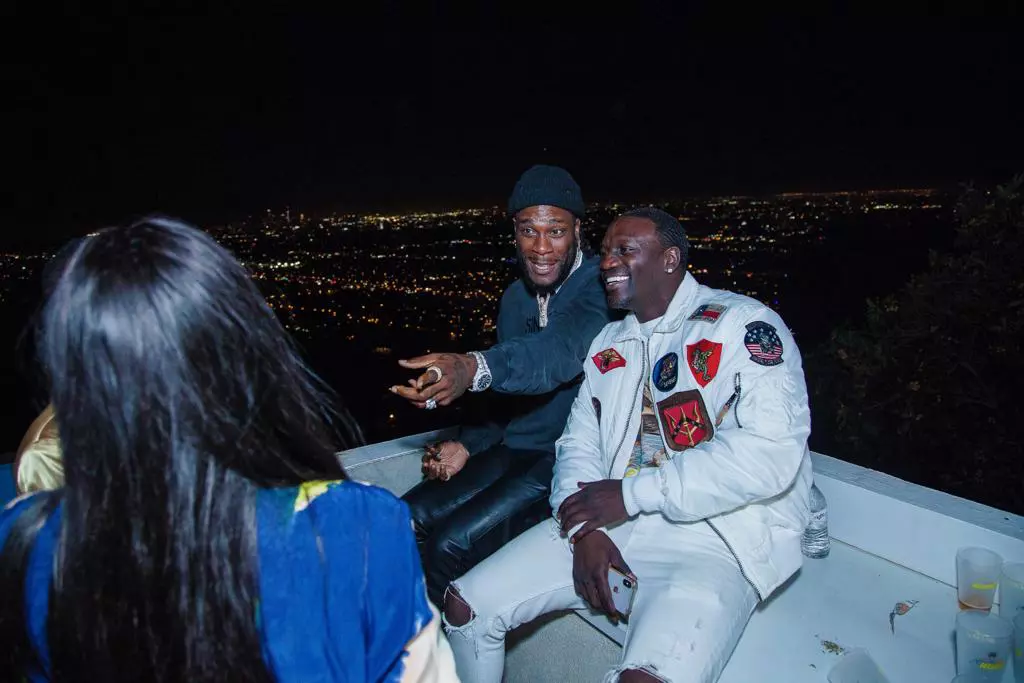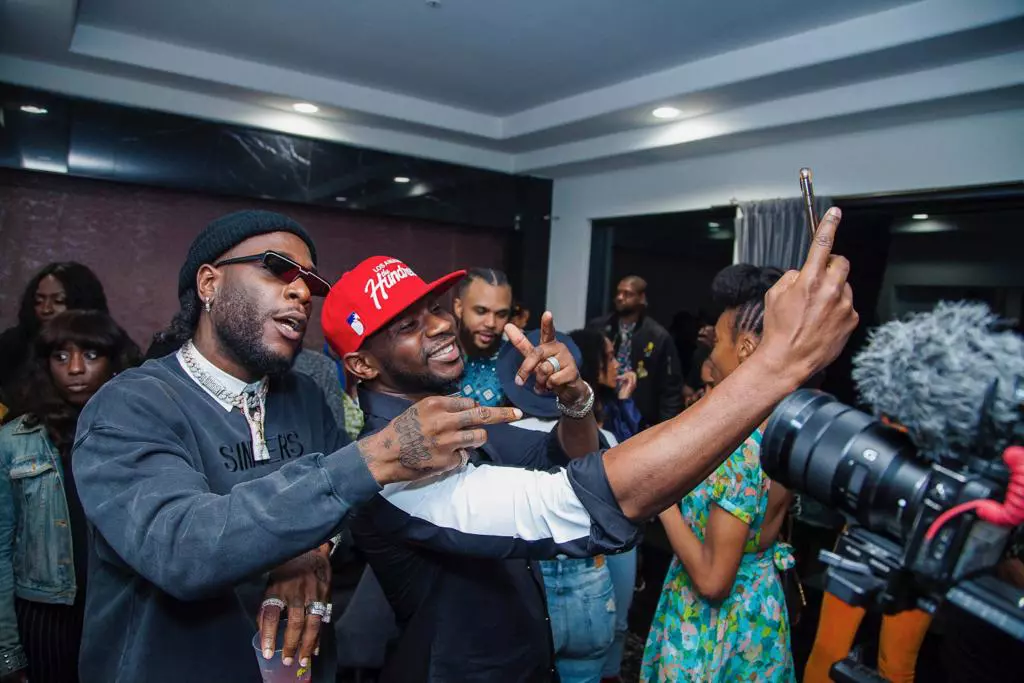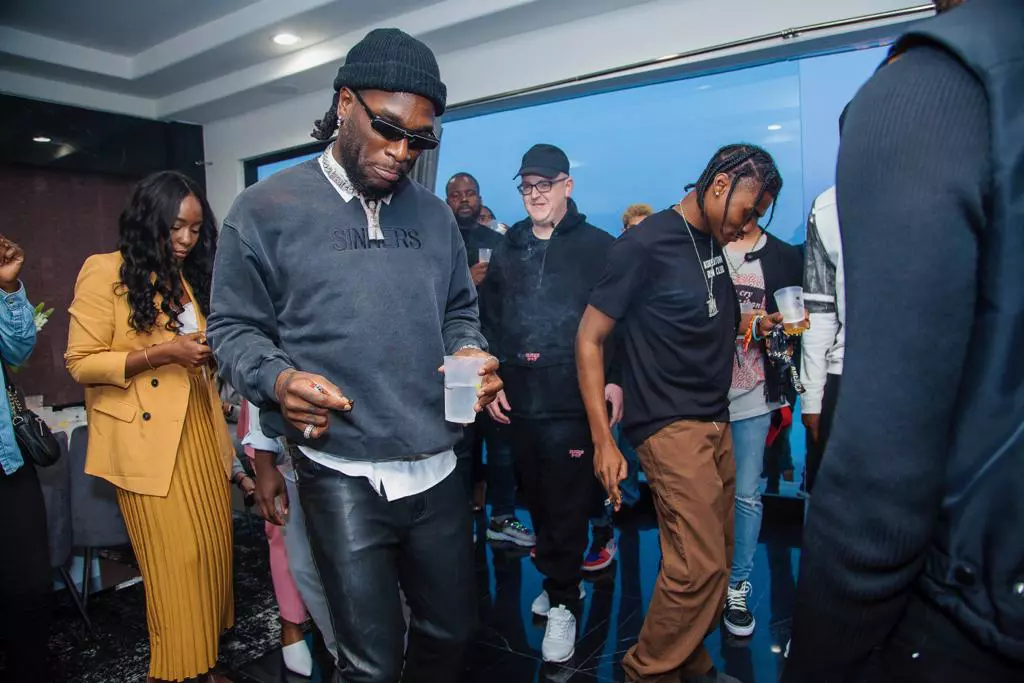 Sources say Burna Boy's publicist has confirmed that the 16 track-album will be dropping by August 2019.
The album title, 'African Giant' is derived from his infamous objection at his name being written in small letters during the promo run for Coachella Valley and Arts Music Festival 2019.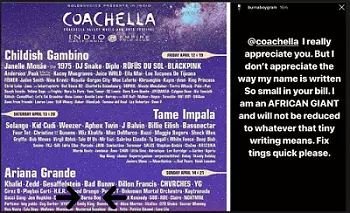 For creative recognition, Oluwaburna's multi-city American Tour has also been tagged, 'African Giant' tour.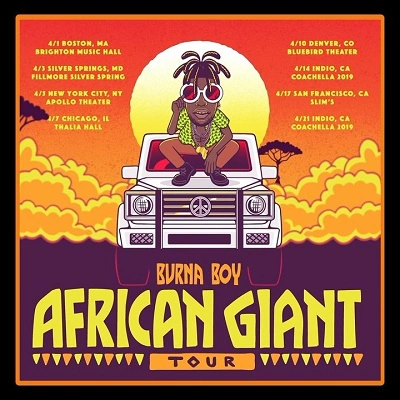 The Event set to hold on the 11th of may at Terra kulture has tickets for sale at N50,000, N75,000, N100,000, N125,000, N150,000 and N175,000 Naira.