DJ Zinhle and AKA Break Their Silent Romance With Kisses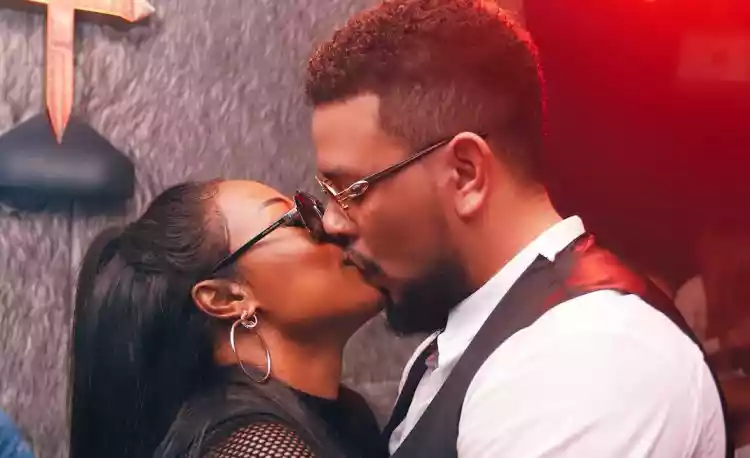 AKA and DJ Zinhle are no longer keeping their romance a private affair
The couple have been back together for months now but were careful not to overshare on social media.
But it looks like they are throwing caution to the wind and letting the world in on their on-again romance.
Just weeks after making their relationship official on Instagram, AKA shares another sweet picture with the love of his life.
The rapper shared several pictures from a party he held on Sunday to celebrate his latest album, Touch My Blood , reaching double platinum status.
One of the pictures shows him sharing a passionate kiss with Zinhle.
AKA followers were excited to see them kissing, with some saying, "love conquers all"
"Love always wins! I am so happy for you AKA. May God bless your relationship. Don't rush yourselves, take your time to enjoy each other," one fan wrote.
AKA and Zinhle have come a long way since their messing break-up in 2015.
Their followers couldn't be happier that they have managed to patch things up, especially as they have a daughter.
But not everyone was excited by the on-again couple's public display of affection
"But she is brave shem. After how you constantly dragged her for having your mom's pictures instead of her mothers in your house amongst other things and she is still able to kiss like that… She has a big heart this one. Bekezeling for nonsense (sic)," one Twitter user wrote.
Another added: "Definition of Ex… The only want you back when they fail to replace you… (sic)"
"Wait till Zinhle falls pregnant again…… then he go MIA (sic)," a third wrote.