Don Jazzy Introduces New Signee "CRAYON"
Music Legend has announced that Rema is no longer the baby of the family and has been replaced by a new artist.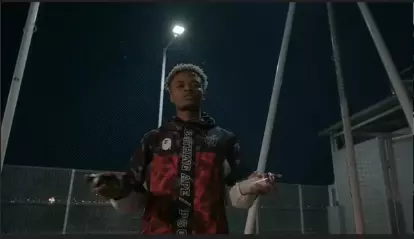 This new artist goes by the name Crayon and was discovered by one of the producers in Mavin, Babyfresh.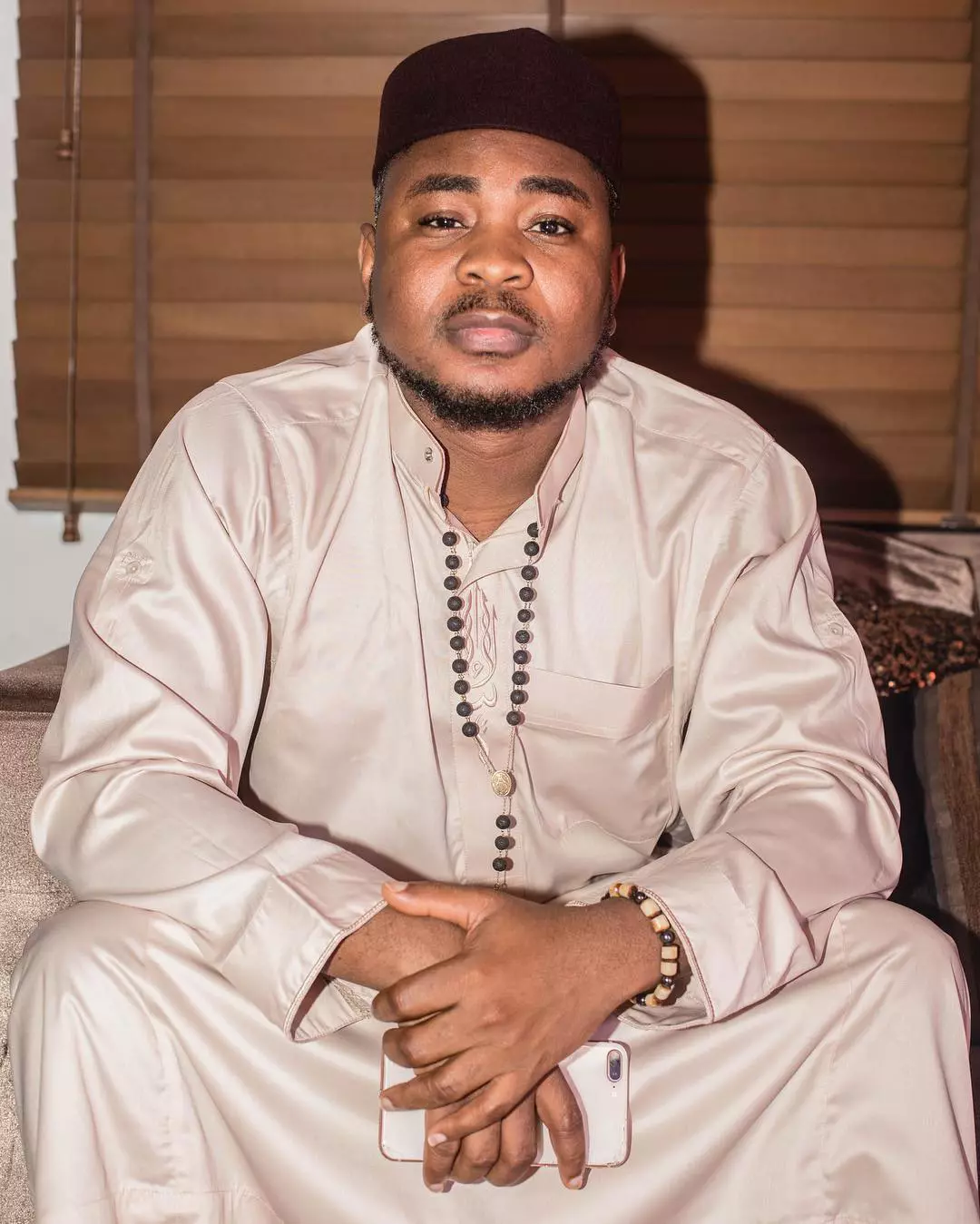 Don Jazzy also announced that that today marks the official launch of Baby Fresh's own Imprint Label.
The label is to be under Mavin and is called Blow Time Entertainment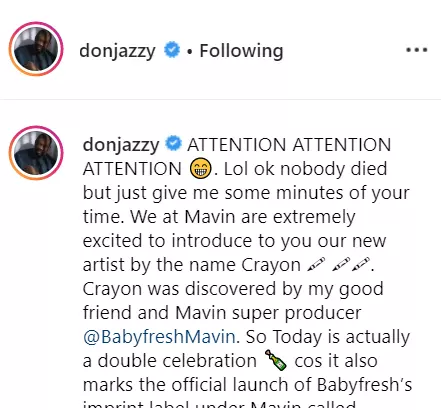 'ATTENTION ATTENTION ATTENTION 😁. Lol ok nobody died but just give me some minutes of your time. We at Mavin are extremely excited to introduce to you our new artist by the name Crayon 🖍 🖍🖍. Crayon was discovered by my good friend and Mavin super producer @BabyfreshMavin. So Today is actually a double celebration 🍾 cos it also marks the official launch of Babyfresh's imprint label under Mavin called @BlowtimeEnt. Babyfresh has been a loyal mavin from day one and was responsible for so many hits including Adaobi, My darlin, Problem, Allover just to mention a few. He has put together a solid team and we will like your support as always. So guys by the power vested in me on behalf of Mavin/BlowTimeEnt pls meet and follow our new artist @Crayonthis pls epp us welcome him the Mavin way.
Shout out to @upbeatcenter 😉😉'
Welcome to the Mavin Family, Crayon!!!
Like and Share