How To Make A Hit Sing And Rank In The Top 10 Music Countdown
Nigeria is one of the countries with the most upcoming artist, there are so many of them doing the best they can to make it big as an artist in Nigeria. With little or no financial resources, they keep trying to make a song that will make them big and bring them to the eyes of the general public. There are some songs that you hear and you just know that such a song will never be a hit, no matter the publicity or money involved, it's just too terrible, and most times these artists with terrible songs are friends and family so you have to listen and support.
The best thing you can do for them is helping them with directions on how to make a good song, there are certain things that need to be done for your song to be a hit.
Here are some of them.
1. Use Autotune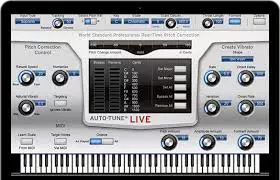 Photo Credit: antarestech
In Nigeria today, most people who want to be singers or who are already singers have terrible voices, music made in a studio is not about how good your voice is, there are so many ways to go around having a good voice. If your voice is terrible, chances are no one will want to listen to your song, terrible voice has a way of killing the vibe.
Use autotune, ask the producer to fine-tune your voice the best way he can. Don't feel like its wrong or unprofessional, there is so many made artist today that can't sing when you hear them you know its auto-tune.
2. Infuse a known and popular Nigerian language to your song
Most hit songs out there today in Nigeria has one of the major languages in them, the most popular language in songs today is Yoruba, its like the king of them all, and so if you can, add it to your song, it doesn't have to be so much, maybe a few lines or even a phrase. Use languages like Yoruba and Igbo, they may just be what you need. Most of all add as much pidgin as you can, today's Nigeria is a pidgin country, adding it to your song brings it home.
3. Get the best Quality
Good music is not just about the lyrics you have to sing, there are other very important things, like the beat, and the production of the song. Most times because of the cost involved in getting a good producer, we have to go for the cheap guys but then the fact is that even among the cheap guys there are good ones, find them and use them, no sentiments.
Go for the best you can afford. Your beat should exceptional, so good that people just want to listen, the beat is one of the most important parts of Nigerian music.
4. Social Media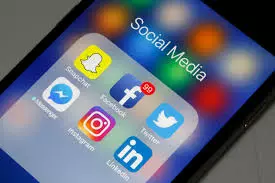 Photo Credit: thebalancesmb
If you want your song to be everywhere you need to use social media, it's the biggest distributions center we have, most especially Instagram. On Instagram, you have the option of sponsored ads, that way even people who don't follow you can see your work. You can also do challenges, get people to dance to your song or do a cover and that way your song gets out there.
There is so much we can do to have better songs and hit songs even with the little funds you have, you could also get a catchy chorus and make sure its everywhere in the song or get a slogan like the "Kapachumarimarichupako" slogan that Zlatan uses.
What other ways do you think people can use to make their song a hit.