Juliet Ibrahim Opens Up About Her Poor Background
Popular actress Juliet Ibrahim has revealed certain things about her past that has shocked her fans.
The actress told fans to ask her any questions on her Instagram story and she would answer them.
A certain fan asked her this question "You talk so much about how God blessed your life. Did you come from a poor background?"
Juliet Ibrahim answered with this " Yes, I have been poor, homeless and I have lived as a refugee before. God has been good to me"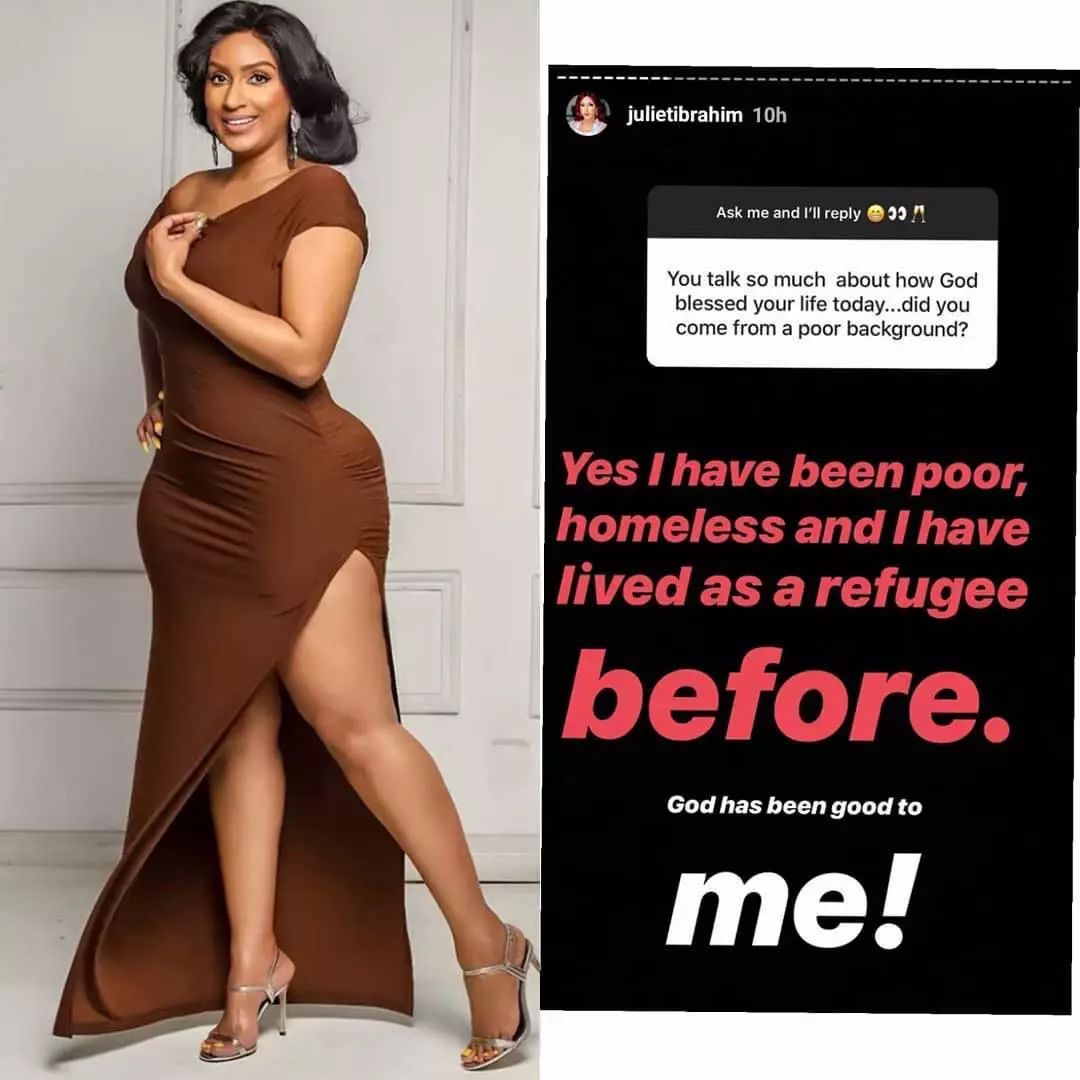 She didn't reveal other details on the circumstances that led to her being homeless and living as a refugee.
Maybe one day, she'll tell that story.
Celebrities have a habit of giving sob stories to make it seem like their rise to fame wasn't easy.
Do you think this is one of those stories or do you think she's telling the truth?