Nollywood Superstar Chika Ike Is Joining The League Of Beauty Line CEOs.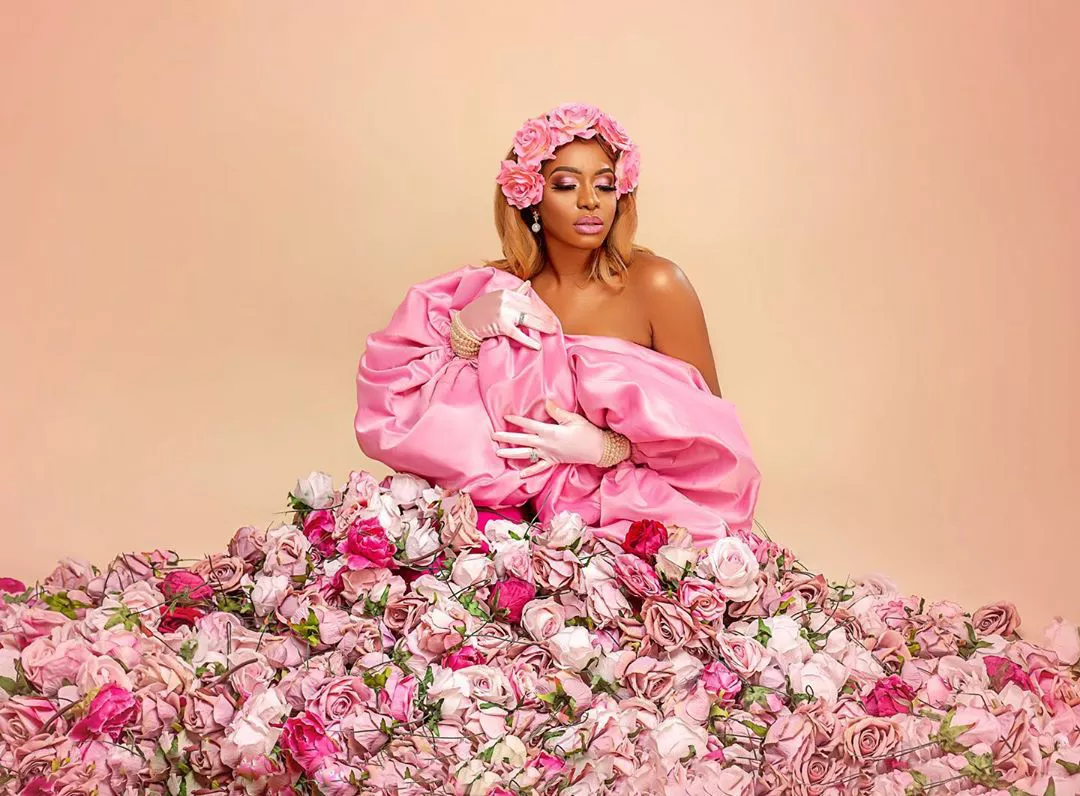 Harvard Business School Graduate and Actress Chika Ike is joining the league of Beauty Line CEOs.
The Nollywood superstar announced via her Instagram page that her beauty line Chika Cosmetics would be launched in August.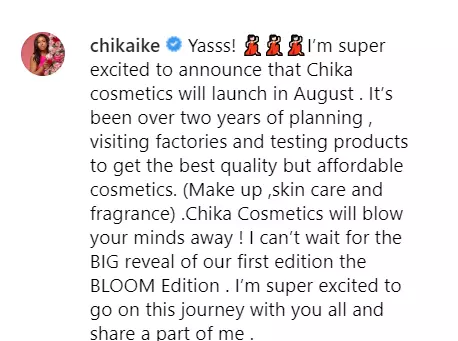 'Yasss! 💃🏻💃🏻💃🏻I'm super excited to announce that Chika cosmetics will launch in August. It's been over two years of planning, visiting factories and testing products to get the best quality but affordable cosmetics. (Makeup, skin care and fragrance) .Chika Cosmetics will blow your minds away! I can't wait for the BIG reveal of our first edition the BLOOM Edition. I'm super excited to go on this journey with you all and share a part of me'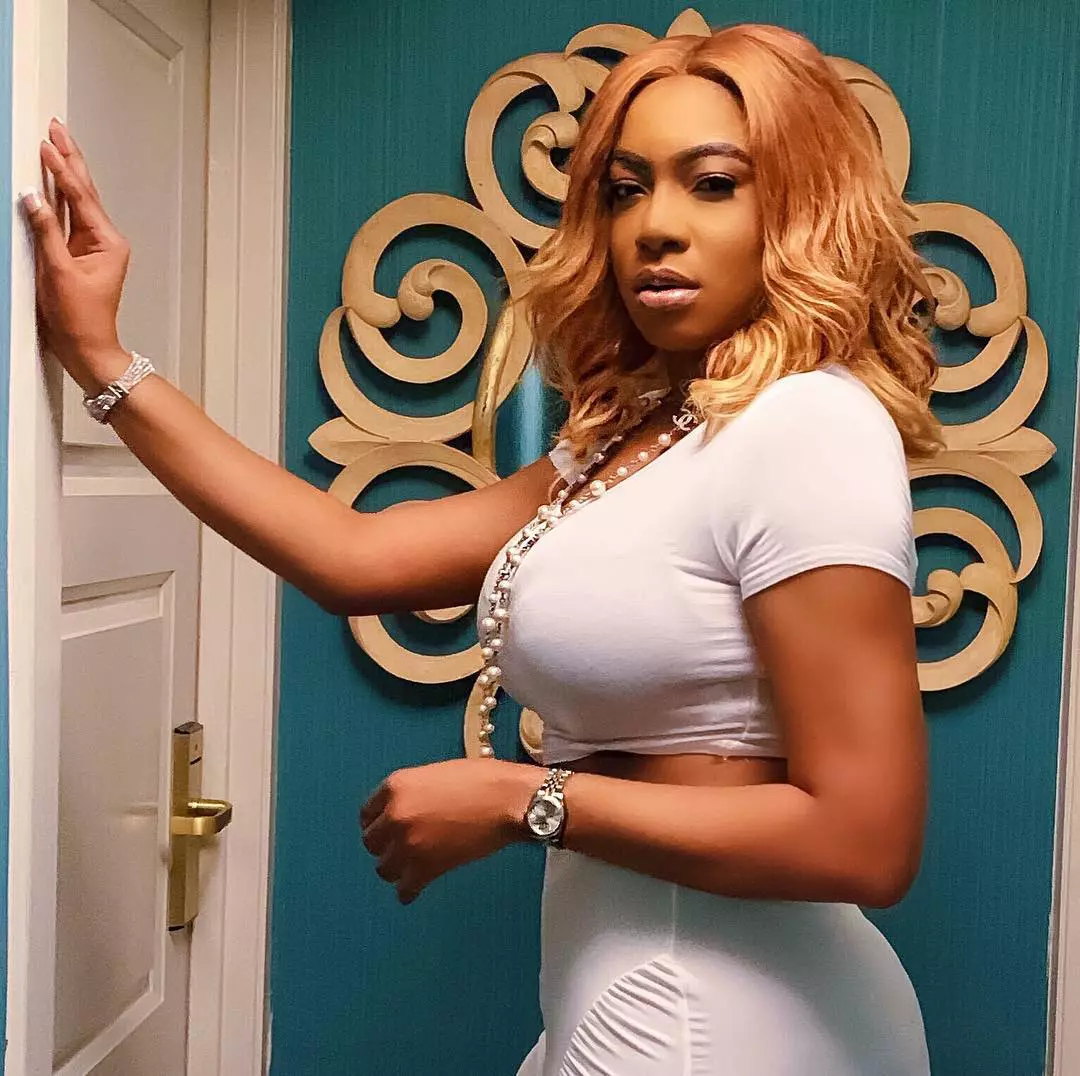 Chika Ike has made quite the impact in her world and has quite the accomplishment.
She owns her own production house, Flip Entertainment, is the author of BOSS UP and brain behind the reality Tv show 'African Diva'.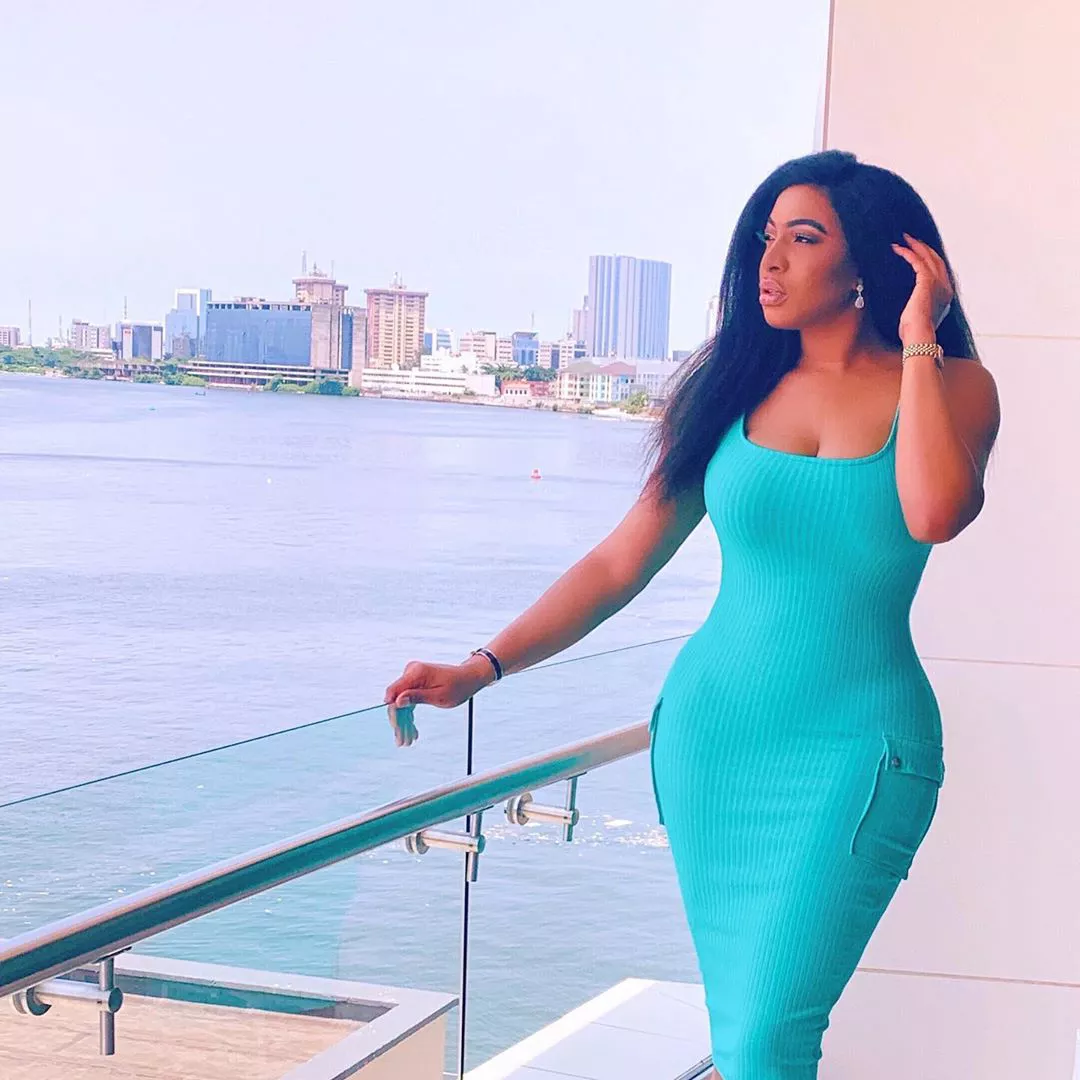 She promises to give out 20 Chika Cosmetics Gift boxes out after the launch.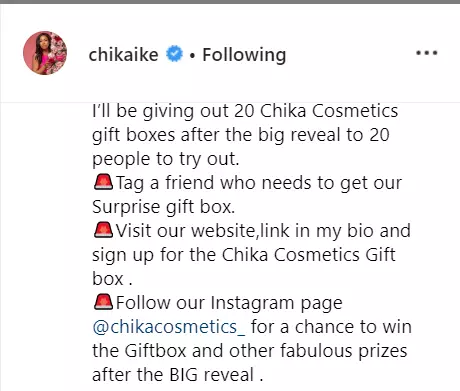 I'll be giving out 20 Chika Cosmetics gift boxes after the big reveal to 20 people to try out.
🚨Tag a friend who needs to get our Surprise gift box.
🚨Visit our website, link in my bio and sign up for the Chika Cosmetics Gift box.
🚨Follow our Instagram page @chikacosmetics_ for a chance to win the Giftbox and other fabulous prizes after the BIG reveal.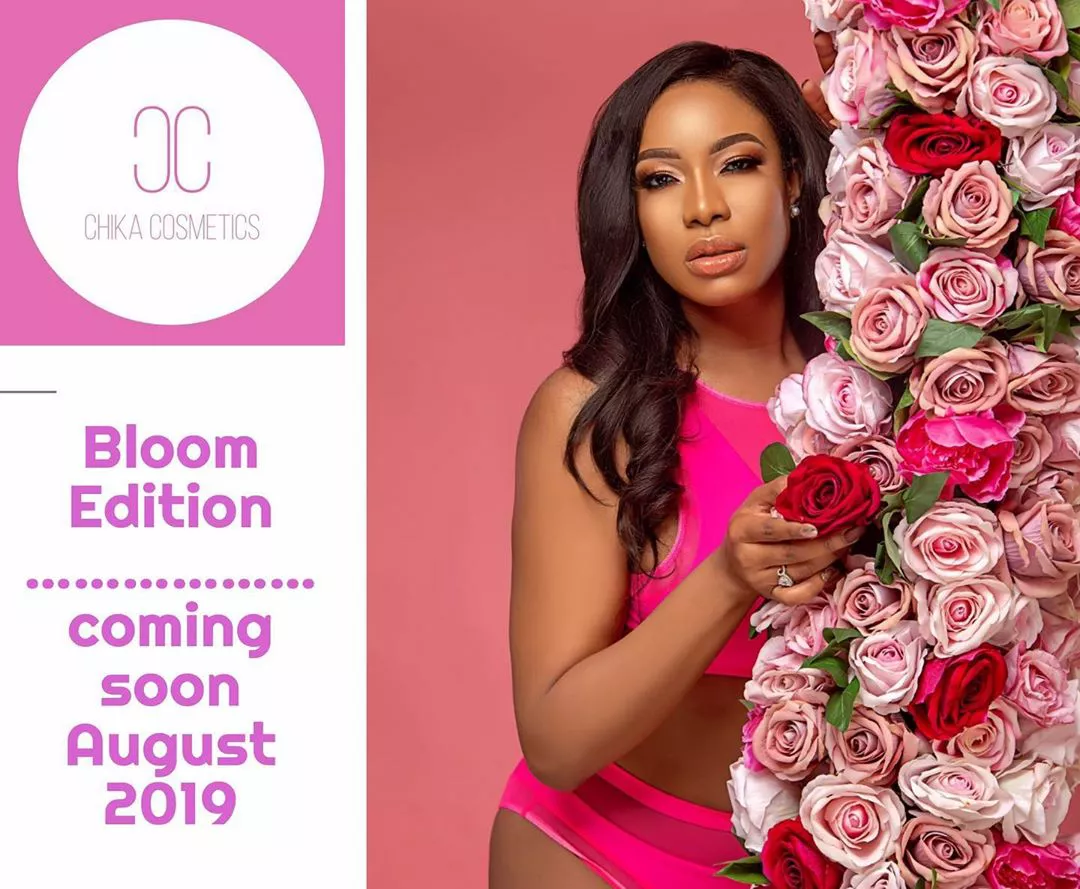 A big thumbs up to the actress for doing so well!