5 Cool Beaches To Hang Out With Friends And Families
After a week of traffic, work, rain, more traffic, and even more traffic, it is necessary to have a cool-off. What better way to have it than to hang out with your folks than to spend time with them on the beach?
There is a lot you can enjoy from your time at the beach. From immersing yourself under the sun to having some coconut drink at the shore. There is also the part where you dip yourself in the salty water and even the awesome grilled chicken you get.
This is definitely the best time to go to the beach. The sun is right, the wind is perfect. However, one must be careful in this period due to rising sea levels caused by rains. With proper care, there is definitely nothing to fear.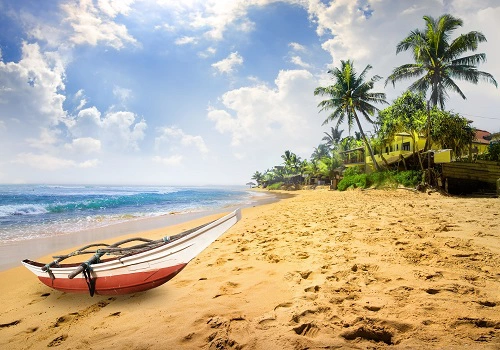 As you know, Lagos is a coastal area so it is blessed with a number of beaches here and there. Here are 5 cool beaches where you can hangout this weekend. Just take along your gate fee (for some) and be careful of area boys
1. Eleko Beach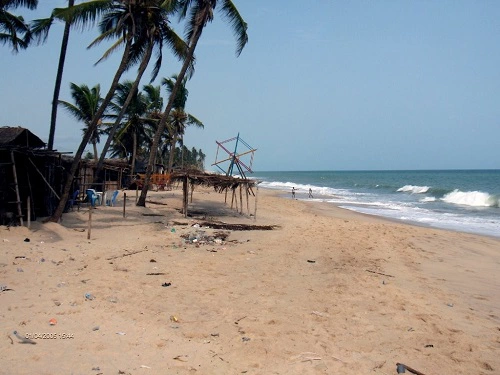 Eleko beach is a private beach located in Lekki. Unlike many other beaches in Lagos, Eleko is usually less congested. It is a cool place to have some private time with friends or family. There are also private huts and restaurants you can hang out at.
2. Oniru Beach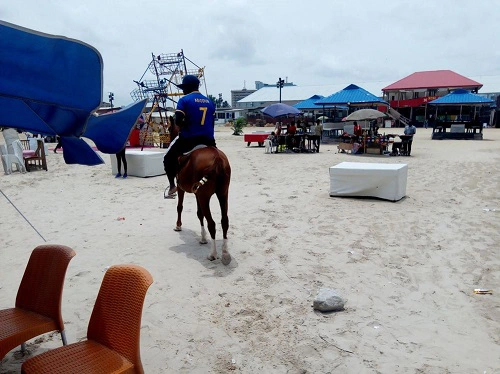 Located at Victoria Island area of Lagos, Oniru Beach is also a private beach owned by the Oniru Royal Family. The beach is usually well kept with great ambience and delicious meals. It is a great place to bury your body in the sand and have a feel of the ocean.
3. Elegushi Beach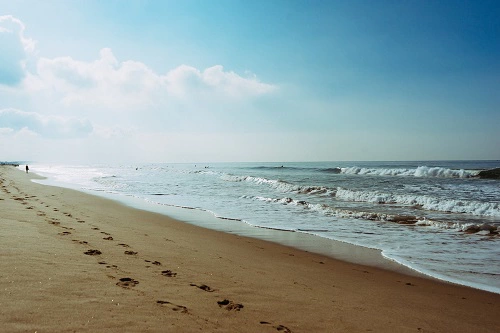 Just like the Oniru beach, Elegushi Beach is owned by the Elegushi Royal Family. It is one of the most frequented beaches in Lagos. There is a gate fee of N1000 before entry and N200 for parking. There are quite a number of clubs, lounges and recreational spots at the beach.
4. Atican Beach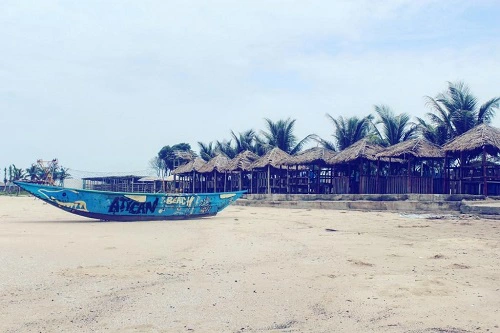 Located at Abraham Adesanya Estate, Lekki Phase 2, Atican beach is also another privately owned beach. This beach offers you guest rooms, as well as places to play different sports such as basketball, volleyball, and so on. There are also lounges and clubs and numerous asun stands.
5. Tarkwa Bay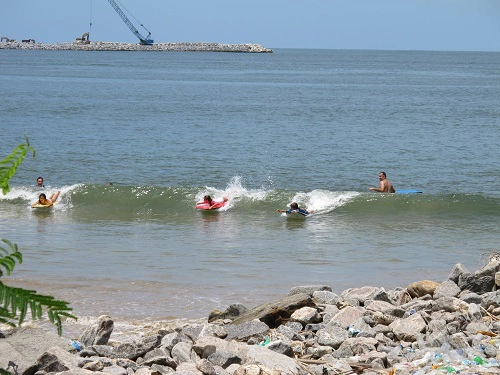 One of the few beaches that are located outside the "island", Takwa Bay is located at the Lagos Harbour, Apapa area. It stands as one of the best, if not the best of beaches in the state. It is popular amongst those who love water sports and more corporate bodies aiming to improve team bonding.
Here is a list of some of the coolest places to hang out this weekend. While going to see your favourite movie might still cost you about N2500 (some of us are waiting till it comes down), hanging out at the beach with your crew can give you far more value than the money you may spend going.
What beach do you love the most? Let us know in the comments section below.
Also, remember to like and share.