There are so many places you could go to for your date, but when deciding which place to go there are certain things you have to consider. One of them is what the goal of the date is. You need to decide what you want to achieve from the date. Some dates don't build intimacy directly, they do it in the long run, some others help you grow as a team like a paintball date could help you find out how much of a team player she can be or how great and advisory she is.
If you are on the same sides you learn about her ability to work together, if she is you, opponent, you learn about how great a foe she can be so that when you have issues, you know how far she will go to win.
Date Ideas for you
1. Movies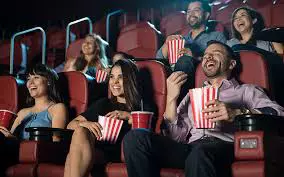 Photo Credit: helpingmehear
Movies are quite important because we almost never have people who don't like movies, watching movies is one of our major ways to pass time. Going to the movies is a way to connect and see the things you like and get to know how movies make you feel, are you dating someone who talks through the movie or someone who plays and doesn't concentrate?
Are with someone who asks so many questions or someone who explains the movie all through. Going to the movies shows you a snippet of how the future looks when you end up together. It's also a simple way to have fun. There is something about watching a movie together that just makes it so much fun.
2. Dinner
Food is good, food is important. On dinner dates, you have the opportunity to have a real conversation. To talk about things and get to know yourself better. On dinner dates, you also get to find out the person's food preferences and how they eat what they eat.
You get to dress up and look all beautiful for your date. It's a form of connection that gets the job done.
3. Picnic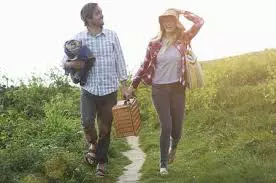 Photo Credit: thespruce
Unlike the dinner dates, a picnic is a calm quiet cool date one where you go far from the world and just talk, eat some like food and just talk, the key part of a picnic is being able to talk and have in-depth information of who they are.
There are no disturbances, you have unlimited time, you are in nature or in a quiet place, enjoying life with someone that is special to you.
4. Amusement Parks
The name amusement is the point of such dates, it's not really to talk or get to know each other but to have fun, laugh, and play, have a crazy and fun experience. At the park, you get to see some of their faces if they are afraid of height, or roller coasters and the likes. And you do all this with so much fun attached to it.
5. Swimming Pool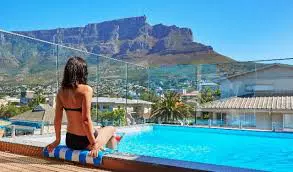 Photo Credit: capetownmagazine
Swimming is not for everyone but then if it's for you guys you should do it, while you date before you get to sex and all that going to the pool lets you see some amount of what underneath and also the most important thing besides the fun and the connection is the fact that you get to know how confident they are about their bodies.
There is no shortage of places to go for dates, but then most of the ideas fall under these ones and even if it's not among these once you should consider them, there is so much more you can get if you do dating the right way.