5 Places To Visit When In Dubai This Holiday Season
Dubai is like a second home to Nigerians during the holiday season. Many Nigerians troop there for relaxation as though they are going to another state within the country.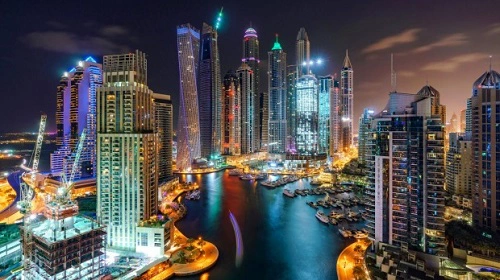 The rich culture, as well as the luxurious experience are two reasons many Nigerians make it their top travel destination. Indeed, Dubai is beautiful, to say the least. The city has so transformed into people's desires due to the luxury offered. However, out of the many, there are a number of tourist attractions that really top what many Nigerians look out.
In fact, not only Nigerians look out for these attractions, even people from other parts of the world do same. Here are the top places Nigerians visit when they travel to Dubai.
1. Burj Khalifa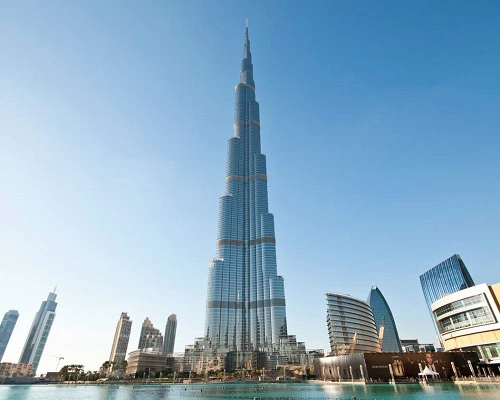 This is one of the tallest buildings in the world standing at 828 feet high. The shiny body and architectural masterpiece of this structure is a beauty to behold. From this building you get to see sights of Dubai, the desert and the sea floor, especially from the 124th floor, popularly called "the top". There is also a gift shop at that same floor where you can purchase some gifts for all your trouble climbing.
2. Mall Of The Emirates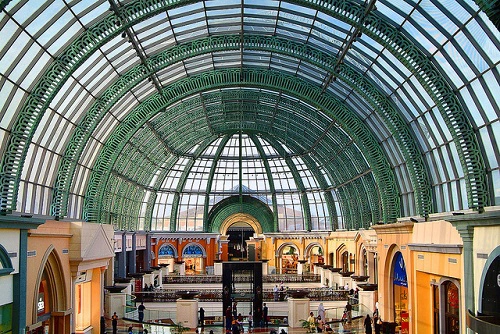 Mall of the Emirates is the one of the largest shopping malls in the world with hundreds of international brand stores, a muilti-screen cinema, a theatre, cafes and restaurants. You will have great experience visiting the Mall of Emirates, shopping and having fun at the same time. This is one of many people's favourites.
3. Dubai Mall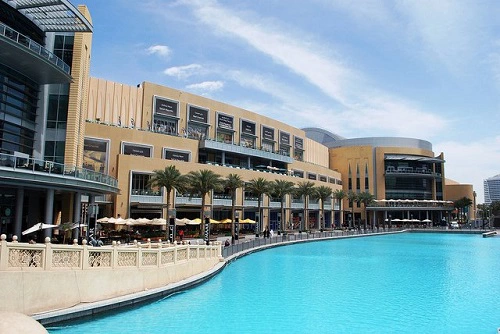 One major reason Nigerians travel to Dubai is to shop and Dubai Mall certainly is the one destiination. This is the largest mall in the world with over 1,200 luxurious shops, you definitely will be spoilt for choice. Also, there are lots of things to see and do in the mall such as salt water aquarium, a skating rink, beautiful hotels, cafes, restaurants and cinemas.
4. Dubai Fountain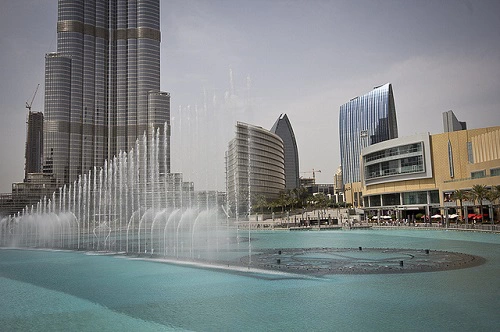 The Dubai Fountain, world's largest fountain system, located outside the Dubai Mall, a ground lake below the Burj Khalifa with fountain that shoots water 500 ft into the air, accompanied with music. The fountain show is always impressive and it takes place about twelve times in day. The fountain is always illuminated at night and its a beautiful sight to behold.
5. Jumeirah Beach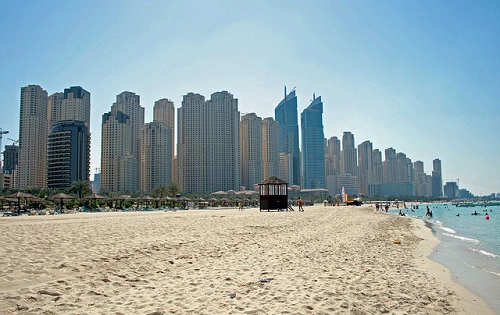 Jumeirah Beach is a long beach in Dubai which consists of several beaches and beach parks. Along the beaches, there are several Emirate's most luxurious hotels such as Burj al Arab. If you want to bathe or skin-dip in a sea in Dubai, visit Jumeirah Beach. There is also a popular water park in Jumeirah is Wild Wadi Water Park.
Next time you are planning a trip to Dubai, do make sure these site attractions are tops of your list.
Like what you see? Tell us your thoughts in the comments section below.
Also, remember to like, comment and share.