How To Know You Are Sexually Compatible With Your Partner
How do you know if you are emotionally compatible with someone? For many, it is a matter of observation, conversation and a discovery of an affinity with the person. When you find that you do not need to force conversations with him or her, when he or she seems to understand you perfectly, when it is easy to be friends with such person, to joke and spend time with them without being bored.
That's that for emotional and romantic compatibility.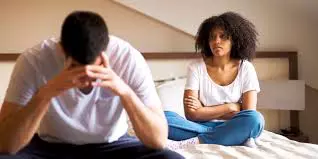 If you date someone you are not compatible with, you may regret it [Credit – Shutterstock]
When it comes to sexual compatibility, how do you decide that you are on the same page with another person on sexual matters? How do you know if they can handle the amount of sex you'd like to have per week? How do you know if they find some positions wrong, which you find absolutely thrilling? How do you know if, for example they detest oral sex, anal sex and all that stuff? How do you know if they are into nasty things unlike you, who just wants to do the basic things like touch, kiss, engage in some foreplay penetrate and move on with your life?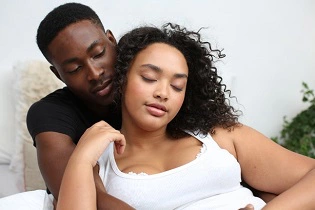 Imagine marrying someone whose idea of sex is vastly different from yours [Credit -HerCampus]
For many, the easy answer would be to have sex, to get down to the intimate act of sexual intercourse. And it's logical. There might really be no better way to know how sexually compatible you are with someone without actually having sex with them.
For people who are in relationships where sex is a thing, the issue of determining sexual compatibility is quite sorted. But for couples who are waiting to marry before having sex, it may be a little more difficult. Because the greatness of sex between couples can be best ascertained when they actually get down to it.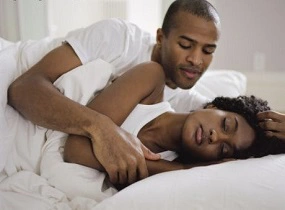 The greatness of sex is determined by actually doing it [Credit – Madamenoire]
And everyone, even people who are waiting to marry before having sex, want to be sure that they are not getting into a sexless marriage, or one in which the sex is unsatisfactory.
What, then is the answer in such situations? The simple answer is communication.
If you find yourself in a celibate relationship, or if you and your partner decide to wait till you are married before you have sex, but you are low-key concerned for what the sex will be like when you eventually start doing it, then you should talk about it.
Even if you are awkward about it, you should still go on and ask questions, demand to know what their idea of sex is, what they like in bed, what they don't like. How they like what they like, and what they would never do during sex.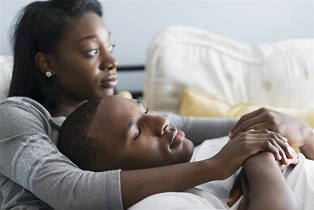 You can actually determine sexual compatibilty by having the necessary conversations [Credit – NBC News]
This is important because it gives you an idea of what you are getting into. You don't want to be married and later discover that your idea of sex is massively different from your partner's own and that you'll be condemned to a life of mediocre sex unless you cheat.
You don't want that, nobody wants that. Therefore it is absolutely necessary to have these conversations and seek these answers during the relationship stage where you are finding out about each other.
Just as you are asking about other aspects of their lives, you should also be concerned about whether your sexual needs are compatible or not.