End Visa Restrictions For Nigerians − Saraki Appeals To Qatar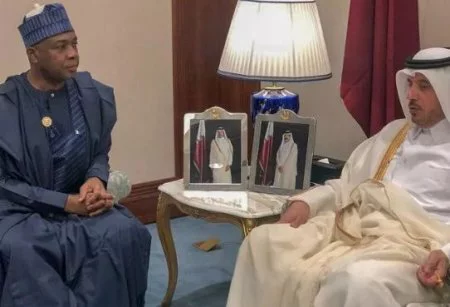 Nigeria's Senate President, Bukola Saraki, has been busy over the weekend.
The leader of the Nigeria's red chamber yesterday appealed to the Qatar's Prime Minister, Sheikh Abdullah Al-Thani to vacate the country's visa Restrictions for Nigerians.
Saraki met with Al-Thani at the 140th General Assembly of the Inter-Parliamentary Union (IPU) held in Doha for which he led the National Assembly delegation.
The senate president said the ban which prevents Nigerians from entering Qatar is doing a great harm, as lifting the ban would help Qatar in showcasing its vast investment opportunities, technological advancement and other achievements to the rest of the world.
"I want to make an appeal that the visa restrictions placed on Nigerians be lifted. Nigerians are good people and we travel a lot". He said.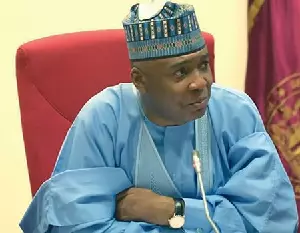 He also called for more collaboration between the two countries, especially its parliamentary level, and went ahead to praise the leadership resilience of the Qatari Government.
He added the need to set up a legal framework to enable skilled workers and professionals from Nigeria to legally gain employment in Qatar, and more collaboration needed in sports to enable both countries develop their hidden potentials.
"In the area of sports, we need to do more to together. Nigeria is a sport-loving country. We have talented people in various parts of the world, including Qatar, doing great things in sports. If we collaborate, we will be able to develop that sector too." Saraki said.
Al-Thani, in response has promised to consider the visa restriction and ensure that the issues surrounding them are resolved as soon as possible.