Muslim US Congresswoman Receives Death Threats After Trump Tweets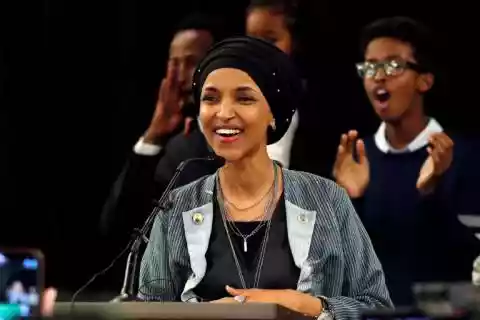 US Congresswoman Ilhan Omar has faced an increase in death threats after Donald Trump tweeted a video which he claimed showed her being dismissive of the 9/11 terror attacks.
The President retweeted a video of Democrat Ms Omar speaking at an event held by the Council on America-Islamic Relations California where she discusses the reasons for its founding.
She was criticised by the right for saying "CAIR was founded after 9/11, because they recognise that some people did something," before cutting to clips of the attacks.
He also retweeted a post which labels Ms Omar a "sick monster" and claims she "finds comedy in the words of Al-Qaeda and Hezbollah and compare those two terrorist organisations to America and the U.S. Army."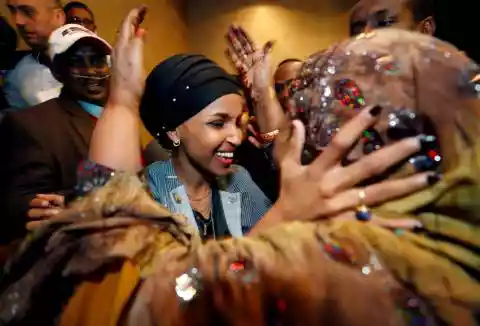 It accompanied a clip from an interview in which she mocks a professor for the way he says the names of the groups with "intensity" and by raising his shoulders, rather than mocking the names themselves or the groups' actions.
The Muslim Congresswoman responded to the posts, and said in a statement: "This is endangering lives. It has to stop."
But Omar said that since Trump retweeted the video Friday night, she's received many threats on her life that referred or replied to the posted video.
"Violent crimes and other acts of hate by right-wing extremists and white nationalists are on the rise in this country and around the world," she said. "We can no longer ignore that they are being encouraged by the occupant of the highest office in the land." She said: "We are all Americans."
It followed an announcement by House Speaker Nancy Pelosi that she has taken steps to ensure the safety of Ms Omar and the speaker's call for Trump to take down the video.
Soon after Pelosi's statement, the video disappeared as a pinned tweet at the top of Trump's Twitter feed, but it was not deleted.
Pelosi was among Democrats who had criticized Trump over the tweet, with some accusing him of trying to incite violence against the Muslim lawmaker.
An upstate New York man recently was charged with making death threats against her.
White House press secretary Sarah Sanders defended Trump on Sunday, saying the president has a duty to highlight Omar's history of making comments that others deem anti-Semitic or otherwise offensive and that he wished no "ill will" upon the first-term lawmaker.